Webcasts and Videos
The Gandhara Connections project aims to make its activities accessible to the widest possible audience of researchers, students, and others interested in Gandharan art. To this end we intend as far as possible to provide live webcasting and podcasts of our events. This page will give advance information on live webcasts and it hosts recordings of our past events, some of which can also be found on the University of Oxford Podcasts page.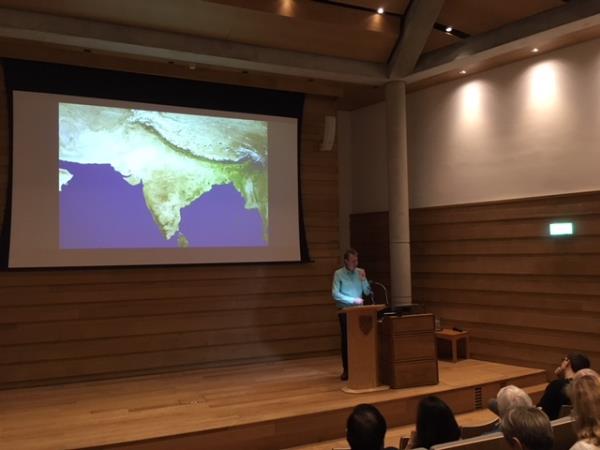 Dr Rafiullah Khan - Archaeology of the Periphery

Gandhara Connections Lecture 2022: Professor Vidya Dehejia – 'ARTIST, SCRIBE, MONK/NUN, VIEWER: Visual Narratives at Early Buddhist Sites'.

Gandharan Art in its Buddhist Context: international workshop. 佛教语境中的犍陀罗艺术:国际工作坊

Digital Gandharan Texts: a special seminar by Mark Allon and Ian McCrabb

Fozia Naz – Gunyar Village, Malakand District: New Discoveries in Buddhist Archaeology

Rory Stewart – Walking in Afghanistan

The Rediscovery & Reception of Gandharan Art Workshop 24th-26th March 2021

Buddhist Artistic Expressions of Enlightenment - a special Gandhara Connections talk by Dr Kurt Behrendt

2019 Gandhara Connections Lecture - 'Heracles' Track to the Indus: Ancients and Moderns in the Swat Valley' by Dr Llewelyn Morgan, 14th November 2019

Gandharan Art in Oxford: An Interview with David Jongeward

Global Connections of Gandharan Art Workshop 18th-19th March 2019

2018 Gandhara Connections lecture: Naman P. Ahuja, A Mother to the Children of Mankind: The British Museum's Gandharan Hariti (2nd November, 2018)

The Geography of Gandharan Art Workshop, 22nd-23rd March 2018

Saving Mes Aynak: Special Film Screening and Interview with the Director, Brent E. Huffman, 8 March 2018

Michael Wood: Travelling and Filming in Gandhara - Gandhara Connections Lecture, 22 November 2017

Ancient Coins and Gandhara: From Maues to Mihirakula, workshop in Ashmolean Museum, Friday 2nd June 2017

Problems of Chronology in Gandharan Art, Thursday 23rd to Friday 24th March 2017